Murree is a colonial-era town located on the Pir Panjal Range within the Murree Tehsil, Rawalpindi District in Punjab, Pakistan. It forms the outskirts of the Islamabad Rawalpindi metropolitan area and is about 30 km (19 mi) northeast of Islamabad City. It has an average altitude of 2,291 meters (7,516 ft). Murree was founded in 1851 as a sanatorium for British troops. The permanent town of Murree was constructed in 1853 and the church was sanctified shortly thereafter. One main road was established, commonly referred to even in modern times, as the mall. Murree was the summer headquarters of the colonial Punjab Government until 1876 when it was moved to Shimla.
Murree became a popular tourist station for British within the British India, several prominent Englishmen were born here including Bruce Bairnsfather, Francis Younghusband, and Reginald Dyer.[4] During the colonial era, access to commercial establishments was restricted for non-Europeans including Lawrence College. In 1901, the population of the town was officially 1,844, although if summer visitors had been included this could have been as high as 10,000.
Since the Independence of Pakistan in 1947, Murree has retained its position as a popular hill station, noted for its pleasant summers. A large number of tourists visit the town from the Islamabad-Rawalpindi area The town also serves as a transit point for tourists visiting Azad Kashmir and Abbottabad. The town is noted for its Tudorbethan and neo-gothic architecture. The Government of Pakistan owns a summer retreat in Murree, where foreign dignitaries including heads of state often visit.
Population
176,426
Climate
Murree features a subtropical highland climate (Cwb) under the Köppen climate classification. It is situated in the outer Himalayas, retaining high altitude. This type of area has cold, snowy winters, relatively cool summers with drastically escalated rain, concerning lower altitudes, and frequent fog. Precipitation is received year round, with two maxima, the first one during winter and the second one in summer, July–August. The total mean precipitation annually is 1,789 mm (70.4 in).
A variety of rare animal species can be found in Murree, including the leopard, which inhabits the neighboring Galiyat region. Common animals include the rhesus monkey, wild boar, foxes, and various species of birds, including the cheer pheasant and kalij pheasant. Murree gives its name to the Murree vole, a rodent species endemic to Pakistan. The Murree climate is unpredictable. It can change at any time.
Mall Road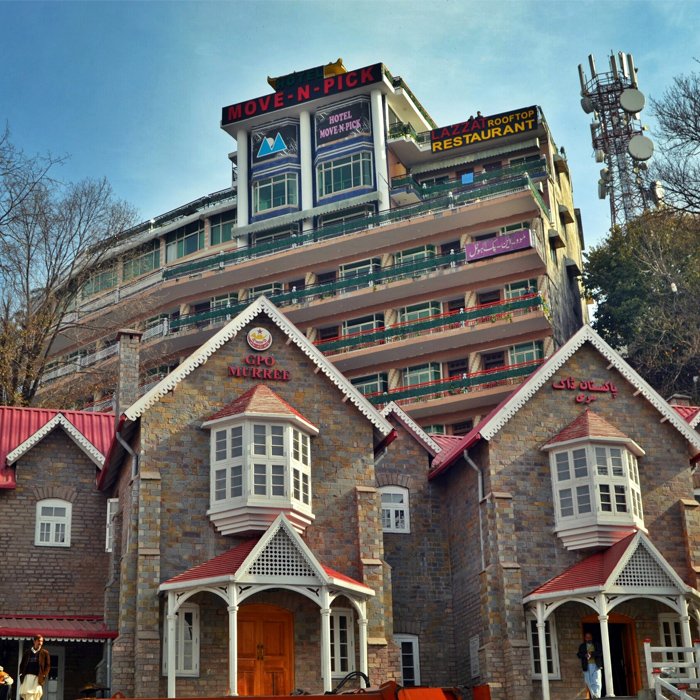 Mall road is very famous among the visitors. Mall Road is one of the most popular shopping places in Murree. Ring Road Market is the prevalent market on Mall Road, where one can find ample materials to buy. On the other hand, Mall Road is a stretch of road, where people walk and enjoy the summers and the winters. Restaurants, Children's Parks, and other refreshment centers add taste and pleasure to their walk.
Nathia Gali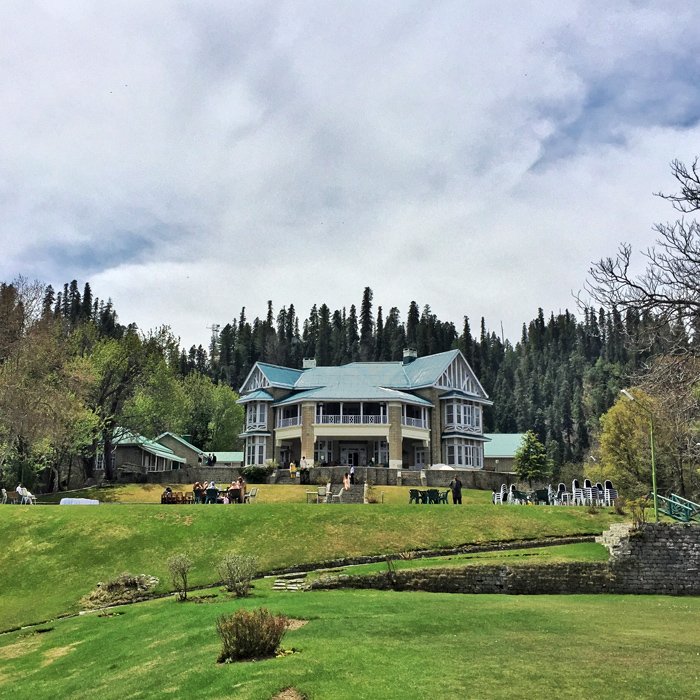 Nathia Gali is a wonderful town situated near Kala Bagh, also having Nathia Gali Union Council. It's located in Abbottabad District, at a distance of 2500m (8200ft). Nathia Gali has several pine, maple, walnut, and oak trees. Nathia Gali is very popular as it is a hilly area; during the winter season, it wears a white blanket of snow which gives it a unique and beautiful look.
Pindi Point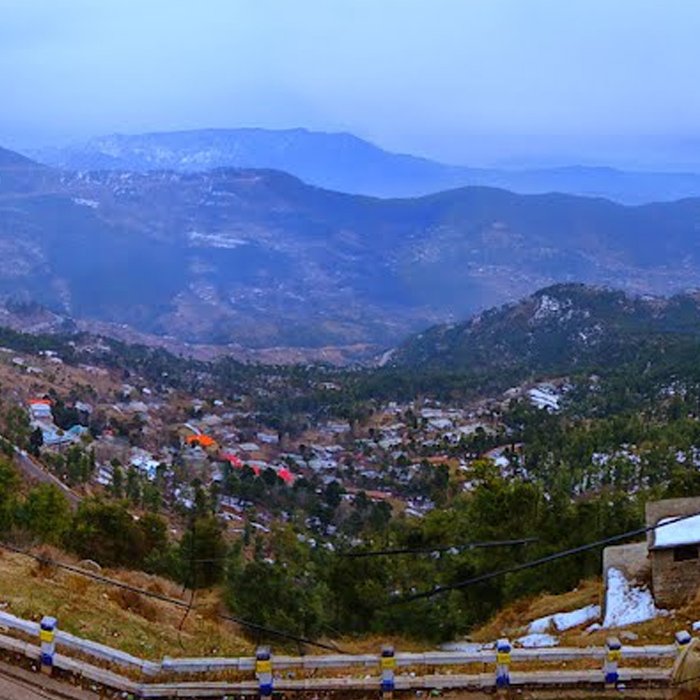 Pindi Point is 20 20-minute' walk from the Mall road. Pindi Point is a hilly region attractive because of its scenic views, and the most important thing about Pindi Point is that you can enjoy the look of complete Pindi city through that spot. You can also enjoy the chairlift. There is a horse ride, which people prefer for an excursion.
Patriata
Patriata also known as New Murree is a hill station in northern Punjab, Pakistan. It is situated 15 km south-east of Murree Hill. Patriata is located in Murree Tehsil which is a subdivision of Rawalpindi District. It is the highest point in the area and the hills stand 7500 feet above sea level. The hill station is a tourist location as the climate here is much cooler than further south. There is a chair lift and cable car system for going to the highest point. The area is heavily forested and there are many monkeys and leopards in the area. and hub for tourism due to cramming and over-saturation in main Murree.
According to what people say. The place was named unwillingly. Before the independence of Pakistan. A foreigner came to visit the place, he didn't know its name, so he asked an old lady to tell him the place's name. The old lady didn't know English and was carrying flour in a pot on her head. She thought that the man was asking about what she was carrying. So she replied to him in north Punjabi or Panjistani "Puttar, Atta" in English which means "Son, (it's) flour". From this, the place was named Pathriata and is similar to the Panjistani (or North Punjabi) words Puttar Atta