Sialkot is a city in Punjab, Pakistan. Sialkot is Pakistan's 12th most populous city and is part of north-east Punjab — one of Pakistan's most highly industrialized regions. Sialkot is believed to be the site of ancient Sagala, a city razed by Alexander the Great in 326 BCE, and then made capital of the Indo-Greek kingdom by Menander I in the 2nd century BCE – a time during which the city greatly prospered as a major center for trade and Buddhist thought.
Sialkot is wealthy relative to other cities in South Asia, with an estimated 2014 per capita income of $2800 (nominal). The city has been noted by The Economist for its entrepreneurial spirit, and productive business climate. The relatively small city exported approximately $2 billion worth of goods in 2015, or about 10% of Pakistan's total exports. Sialkot is also home to the Sialkot International Airport – Pakistan's first privately owned public airport.
Iqbal Manzil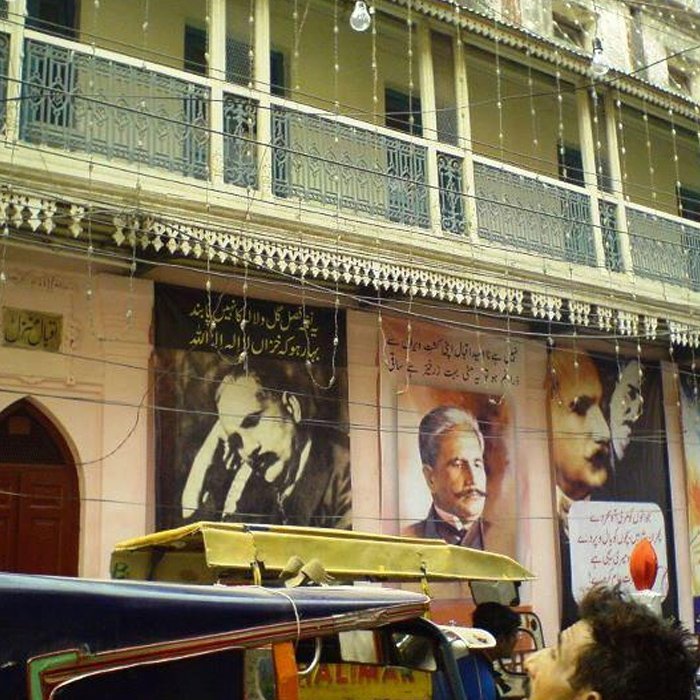 Iqbal Manzil is the birthplace of Muslim philosopher, scholar, and poet Dr. Allama Muhammad Iqbal in the center of the historic city of Sialkot. Iqbal Manzil was purchased in 1861 by Mohammad Rafique, the grandfather of Dr. Mohammad Iqbal. The house was originally very small, but each successor kept adding to it and the building grew in size. Many tourists come especially to Sialkot to take a look at the poet's home, which has now been restored as part of the national heritage, where he lived and wrote poetry that one day would make him the legend that he is.
Clock Tower Of Sialkot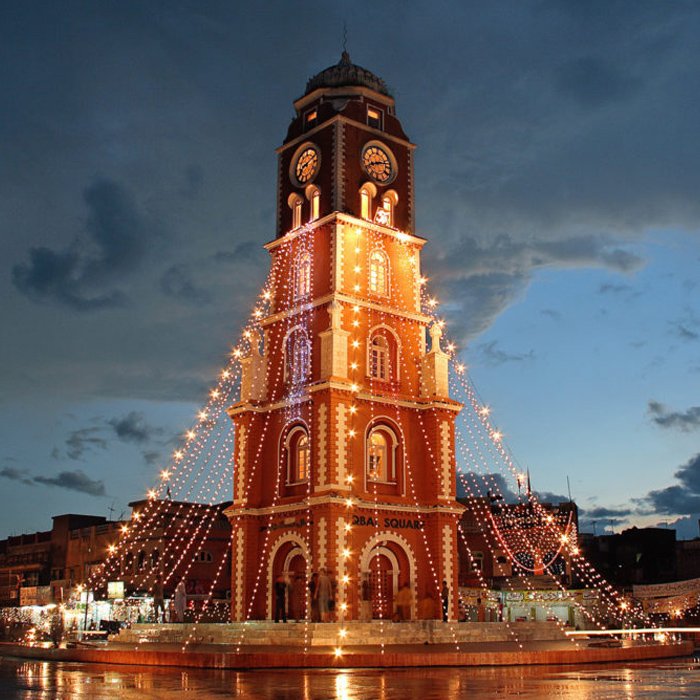 Clock Tower of Sialkot The Sialkot clock tower is situated in Saddar Bazaar, Sialkot city. It acts like a giant pin, holding the crazy and bustling streets of the main city and the cantonment area together. Standing tall for more than a century, the tower would have been witness to many a time of upheaval and change.
In the company of its four clock faces that still keep track of the passing minutes. It has been renovated many times but the original structure has not changed.