TrulyPakistan takes you on a tour of one of the most travelled to vacation spots in Pakistan i.e. Margalla Hills.
Let's Explore Margalla Hills!
The Margalla Hills is a hill range from the foothills of the Himalayas. It is located within the Margalla Hills National Park preserved by the Government of Pakistan, towards the north of Islamabad, Pakistan. It is a group of popular hill stations that includes Daman-e-Koh as well as Pir Sohawa. The Margalla Hills are a great place to view the whole city of Islamabad. Not only can you see the skyline of the city, but you can also view the majesty of Rawal Lake. One can go there to relax, walk, hike, picnic, cycle, and go camping with friends and family over the weekends. It is full of hiking trails that make their way up towards ridgetops and down through forested valleys. There are 6 trails in the Margalla Hills open for public hiking and trekking.
These trekking trails range from short walks up to three days of expert excursions. All of them are full of natural views and beauty. You may find streams of fresh springs flowing through as well.
It's almost impossible for tourists to miss out on the good cuisine and food all around the area. As we go towards the top, we can find places such as Monal Restaurant and further ahead, Highland Country Club to enjoy good food.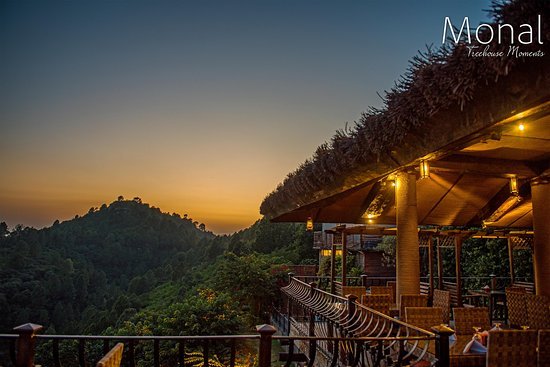 At the foothills of Margalla, places like Islamabad Zoo and Japanese Park catch the attention of everyone traveling through the area. Faisal Mosque, the biggest mosque in Asia is also present along the foothills. The people of Islamabad regularly enjoy these recreational activities however, people come from all around the country to cool off in Margalla Hills. It has Shalimar Cricket Ground at Margalla Avenue on the foothill of Margalla Hills, where active individuals can play in the intoxicating environment.
In order to reach the Hills, Margalla road and Pir Sohawa road are good and standard modes of traveling. Apart from this, the Grant Trunk Road (GT Road) is also a good option to reach the place, as well as the recently constructed Motorway Road, designed specifically to facilitate travelers from the foothills of Margalla to the top.
Guide Map of Margalla Hills
---
Subscribe to our Newsletter for getting the best and updated information on Pakistan
Latest posts by ZunNurain
(see all)