The Indus River: Lifeline of Pakistan
The Indus River, known as "Sindhū" locally, holds a vital place in the heart of South Asia, supporting Pakistan in many ways. In this article, we will delve into the river's historical significance and its profound influence on Pakistan's past, environment, and daily existence.
Historical Significance:
The Genesis of a Civilization:
Over four millennia in the past, the Indus Valley Civilization materialized alongside the Indus River and its tributaries. Their urban centers, exemplified by Mohenjo-Daro and Harappa, showcased pioneering urban design, featuring sophisticated drainage systems. This remarkable civilization served as the bedrock upon which the culture, society, and economy of the Indian subcontinent were established.
Ecological Importance: The Indus Delta:
As the Indus River nears the Arabian Sea, it creates a vast delta, a thriving habitat for various marine life, including the endangered Indus River dolphin. It's also a haven for birdwatchers. Sadly, the delta's balance is threatened by reduced water flow and habitat damage.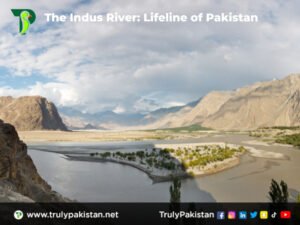 Crucial Agricultural Contribution:
The Indus River assumes a pivotal function in bolstering Pakistan's agriculture. Via the Indus Basin Irrigation System, it nourishes the fields cultivating a diverse array of crops, including wheat, rice, cotton, and sugarcane. Without the Indus River, Pakistan's ability to grow food would be in trouble.
Modern-Day Relevance: Freshwater Source:
The river still provides Pakistan with much-needed freshwater for drinking and irrigation. Thanks to the Indus Water Treaty with India, there's an agreement to share the river's waters, avoiding water-related conflicts.
Hydropower Generation:
The Indus River is a significant source of hydropower in Pakistan, creating electricity for homes and industries. Dams and hydroelectric plants like Tarbela Dam and Mangla Dam are crucial for this.
Supporting Industry and Trade:
The river's location near major cities like Karachi and Lahore boosts industry and trade. It helps transport goods and keeps the environment balanced by moving sediment and regulating other rivers.
Environmental Challenges: Water Scarcity and Pollution:
Unfortunately, the Indus River faces problems like water scarcity due to rising demand and pollution from industries and agriculture. These issues harm both the environment and farming.
Protecting the Ecosystem:
The Indus Delta is under threat due to habitat damage and less freshwater. We must take action to conserve the delta's biodiversity, including the endangered Indus River dolphin.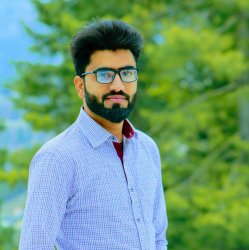 Latest posts by Umar Farooq
(see all)