If you're a student then your pockets don't usually allow you to have expensive food from top restaurants but don't worry, we've got you. There are many places in Islamabad that provide exquisite food offers at the most affordable prices and now, you can spend your money without having any stress.
Whenever you have to hang out with friends on weekends or after school/college for a treat, we all try to be very conscious regarding the amount we need to spend, here it all ends! We have carried out a survey that will help you identify where you should go to tantalize your taste buds with the most mouth-watering food ever!
Feast in Islamabad at CHAAYE KHANA
Whenever your mom cooks you the same old omelet with boring ingredients and French toast, don't you wish you were somewhere else? At Chaaye Khana, you will be reminded that the French toast we grew up eating was not the real deal. That can be fixed by having Chaaye Khana's French toast with a steaming cup of tea, it's the best thing you can have to start your day.
A thick slice of toast dripping with cream that satisfies all your cravings. With this amazing toast, try the mushroom omelet which has a thick, creamy mushroom sauce on crispy bread with sausages which will cost you around PKR 700-800.
Here it is on the Maps: https://goo.gl/maps/B4XuJZ1fd2vLWBci6
Feast in Islamabad at BISMILLAH KULCHA HOUSE
After a hectic day at work, school, or college you would prefer to have a desi lunch with Naan, Bismillah Kulcha House will surely take the stress of your busy day away from you on the first bite. At any time of the day, morning or night, you can visit it and have a good amount of lavish food at very minimal cost while also saving time.
If you haven't tried the Boneless Chicken Karahi with naan for lunch, then this tikka house has everything you might wish to eat. You can find the best, tasteful desi food with satisfying spices when you head over here. You can dine on all kinds of chicken, be it karahi or tikka, and indulge in all kinds of cold drinks, all in under PKR 1000.
Here it is on the Maps: https://goo.gl/maps/q5sv88nr9y1f4pCy6
Feast in Islamabad at DAINTY FAST FOOD
Everyone goes for fast food to save some time during their lunch breaks or for a quick takeaway at night for dinner. Not only does Dainty Fast Food have the most delicious fast food items, but it also has Chinese food and a yummy salad bar at the corner inside their establishment.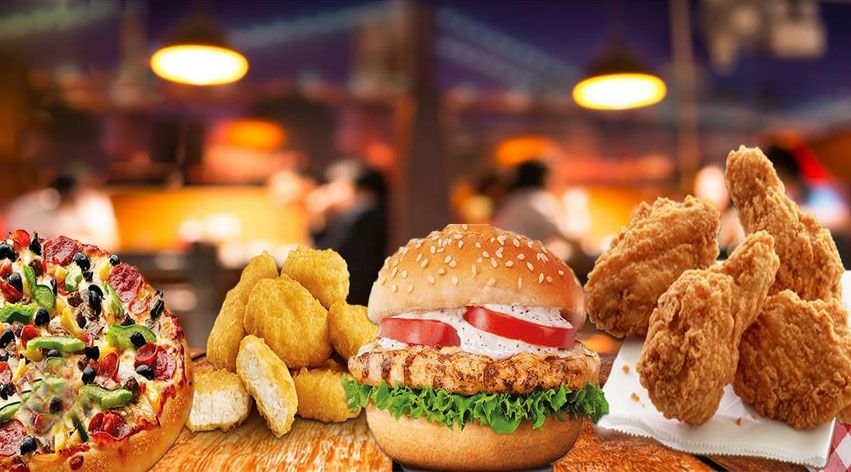 You can sit inside with family and friends, spend quality time with standardized food. Whenever you get a chance to visit this place try their chicken Manchurian, it's actually very yummilicious.
Here it is on the Maps: https://g.page/Daintys?share
Feast in Islamabad at BOOM BOOM ROLL PARATHA
As the name suggests, Boom Boom Roll Paratha makes your heart go boom, with the best roll parathas in town. Their Roll Parathas are so big that you might not be able to finish it in one sitting unless you have got a big appetite or a friend with you to finish it.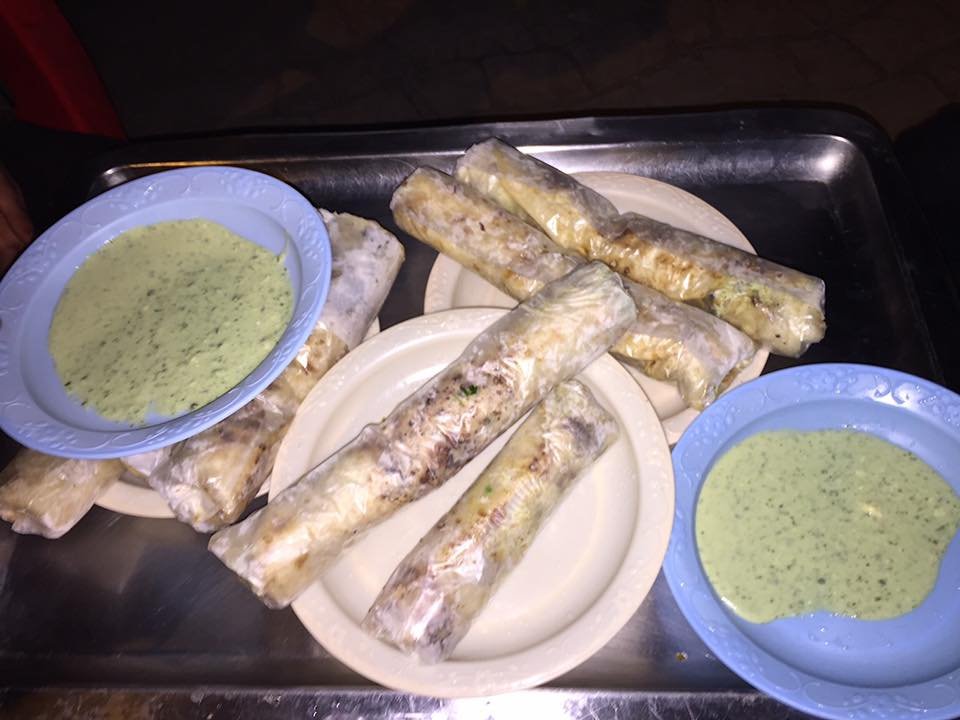 You can go through different types of roll parathas with or without cheese, spicy or non-spicy, small, and jumbo. Moreover, top it off with Shah-Jee's soda which is next to the stall of BBRP. You'll have the perfect meal just under rupees 500.
Here it is on the Maps: https://goo.gl/maps/xdobp8mFbjLzvKNm6
Feast in Islamabad at NEW YORKER PIZZA
To all the pizza lovers, do you ever think about where you would be without pizza? The pizza at New Yorker Pizza is the most comfortable finger food ever! It has the best slice of heaven loaded with cheese, vegetables, and meat. This place gives us the freedom to customize our slice with any kind of topping we could want.
Their pizza slices are very big, where one slice can be the same as the size of a small pizza (up to 4 inches). The Long Island Slice along with a fizzy drink costs 430Rs, making it a good, heart-warming meal, leaving you with a full belly and some change to spare.
Here is it on the Maps: https://goo.gl/maps/AjCBsLpdbSW3F4ze9
Feast in Islamabad at SAVOUR FOODS
I have been to Savour Foods, Islamabad many times. They serve the best Pulao (A rice dish in Pakistan/India) in town, and it is very cheap. Every time, I have visited them, the restaurant was crowded with people who love their Pulao. The steaming rice dish is paired with kebabs and a yummy raita to give you a full meal. Their service is just OK, but the taste is great. With the addition of Savour Krispo (fried chicken and burgers), the restaurant has evolved its menu to give you affordable, soul-sustaining food, without being too hard on your pockets.
Here it is on the Maps: https://goo.gl/maps/gWmyi667FdQMEzRo7
---
   
About The Author – M. ZunNurain Khalid
Living in Islamabad, currently working as a Network & Digital Marketer for a company in United States as their Virtual Assistant. A Travel Enthusiast with an aim to Discover, Uncover and Recover Pakistan through TrulyPakistan.
Let's get connected with on www.zunnurain.com
Latest posts by ZunNurain
(see all)