Escape the Beaten Track – Here are the Top 10 Places to Stay
Pakistan's popularity as a tourist destination is ever-growing. We have compiled a guide to avoiding the crowds, escaping the beaten track, and catching up on your beauty sleep in the Top 10 Pakistani accommodations way out of the ordinary.
Public Link here: Google Maps
Top 10 Hotels: Hospitality Inn
One of the renowned franchises of Maverick International is among the league of legendary hotels in Pakistan. The hotel is located in the heart of Lahore city, in an extremely lively area of Mall Road encircled by the extraordinary beauty of historical buildings, shops, and monuments.
Picture Credits: Hospitality Inn
It is one of the Top 10 luxurious accommodations of exceptional elegance and quality. Upon entering this exquisite hotel, one can immediately sense its special intimate ambiance. It makes one feel like being in a Florentine home.
Top 10 Hotels: Serena Hotel
Serena has established itself as one of the world's leading hospitality brands. Furthermore, it is offering quality accommodation, unique holiday and conference solutions, cultural heritage, and adventure tourism.
Picture Credits: Serena Hotel
The common operating philosophy at Serena Hotels is exclusivity. Moreover, it pays attention to even the smallest details, exceptionally personal service, and continuous efforts toward customer requirements.
Top 10 Hotels: Pearl Continental Lahore
Pearl Continental Hotel has always achieved excellent international standards of quality products and services. One of the top 10 hotels in Pakistan has become synonymous with tradition. Moreover, the culture of personal service, efficiency, convenience, and guest satisfaction.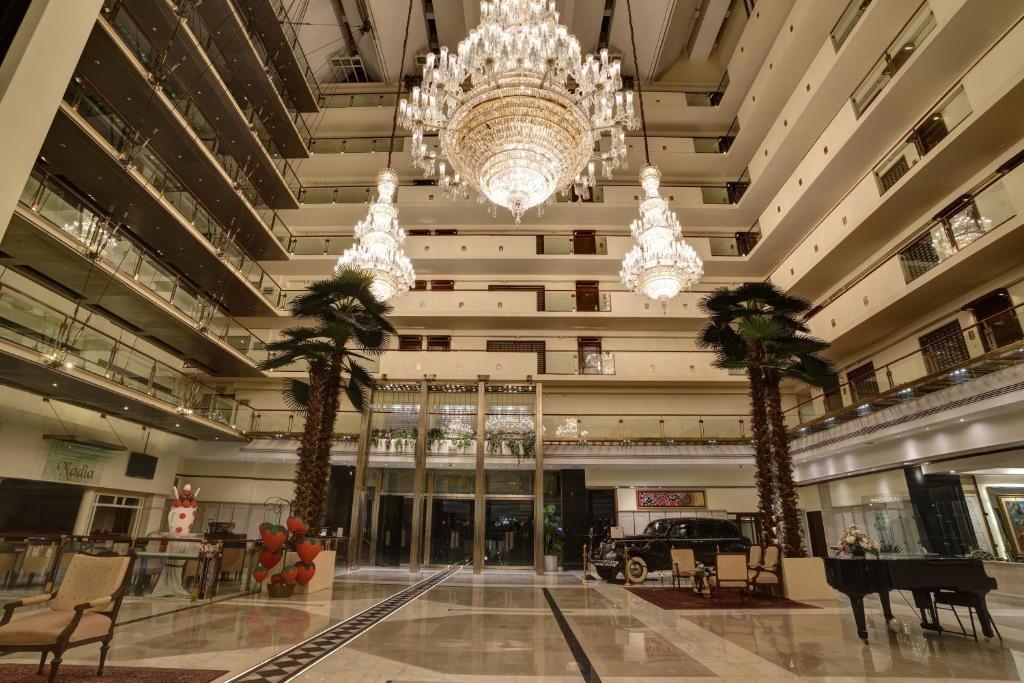 Picture Credits: PC Hotel Lahore
Pearl Continental Hotels has positioned itself as an eminently successful chain. They fully own Five Star Luxury Hotels and Resorts in Pakistan. This top 10 hotel is making its mark in Karachi, Lahore, Rawalpindi, Peshawar, Bhurban, Muzaffarabad, and Gwadar.
Top 10 Hotels: Movenpick Hotel Karachi
Almost 17 kilometers from Jinnah International Airport is situated at Mövenpick Hotel Karachi. It is in the center of Karachi's business district. Movenpick is one of the top 10 hotels and has 407 rooms. It is a five-star destination for business.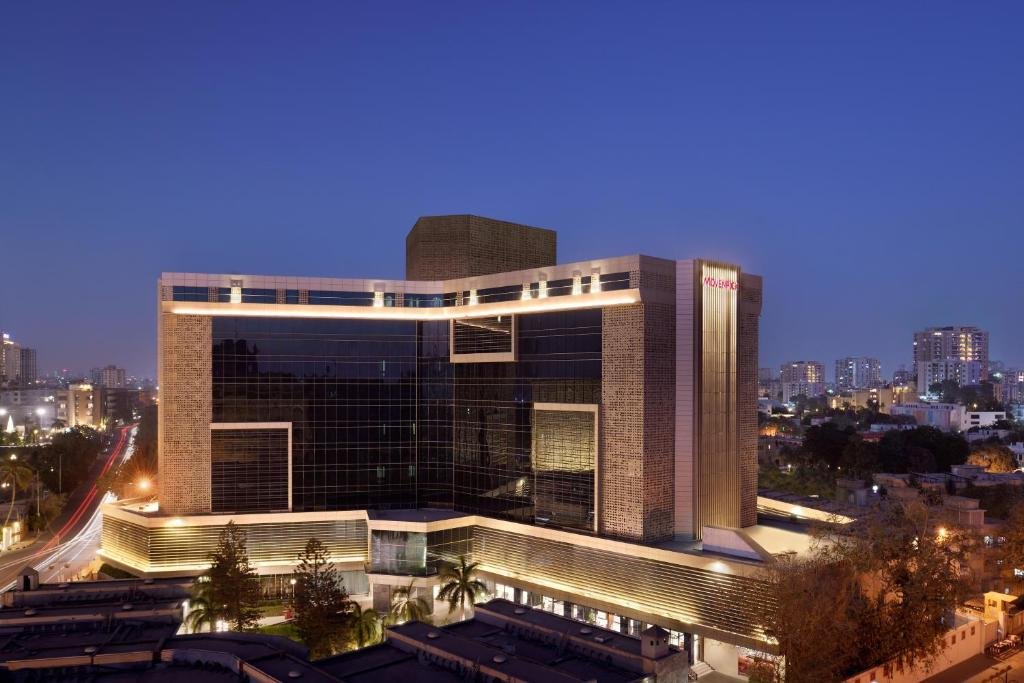 Picture Credits: Movenpick Hotel Karachi
Moreover, business travelers can make use of their extensive conference and event facilities here. Kemari Harbour and the city's nearby beaches are leisure highlights. Moreover, there is easy access to local shopping and sightseeing destinations.
Top 10 Hotels: Gilgit Serena Hotel
First of all, this hotel is amidst the stunning landscape of the Karakoram mountain range. Furthermore, the Serena Hotel in Gilgit Pakistan is truly one of a kind.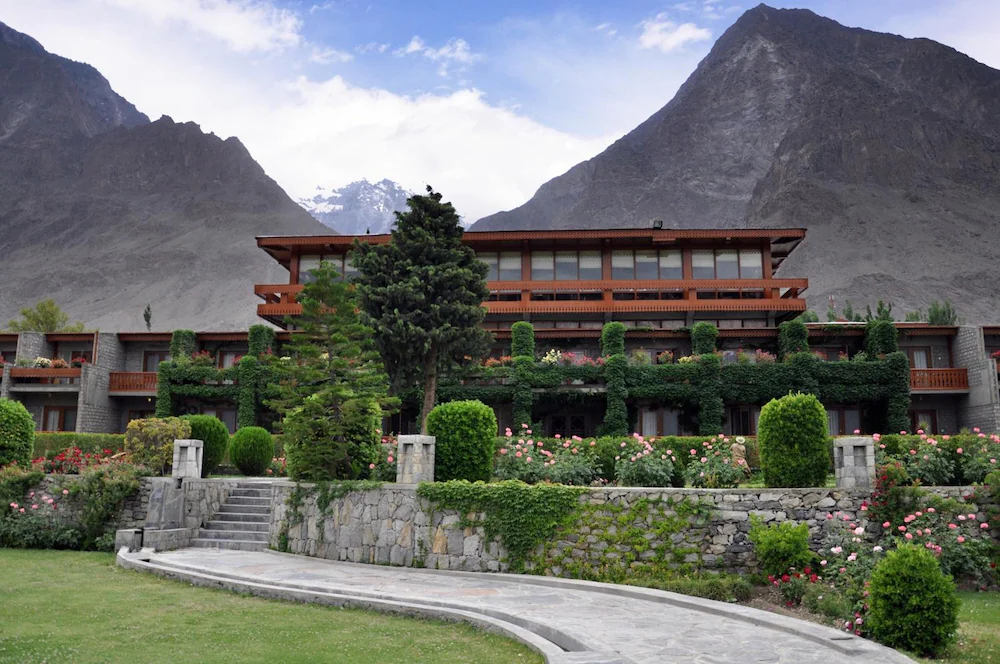 Picture Credits: Serena Hotel
Most noteworthy, the place is conveniently accessible from all directions. almost located about 3km from the legendary Silk Route, the Gilgit Serena Hotel represents a modern oasis of comfort. Furthermore, it is surrounded by the breathtaking beauty of nature at its best.
Pearl Continental Hotel Karachi
Pearl-Continental Karachi is a part of the largest chain of hotels in Pakistan. Moreover, offers a contemporary lifestyle destination perfectly suited for both business and leisure travelers. Moreover, guests can choose from an assortment of luxury rooms and suites to enjoy their stay.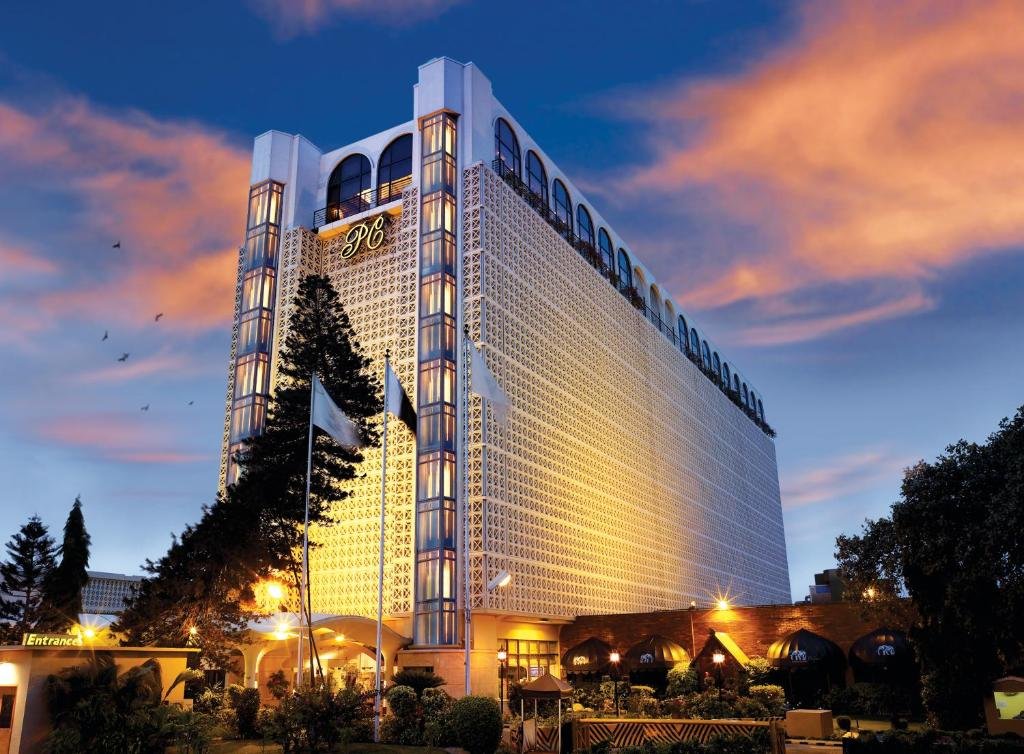 Picture Credits: PC Hotel Karachi
Since the hotel provides easy access to the main commercial, banking, and shopping districts. Apart from comfortable living standards, Pearl-Continental Karachi also offers several ethnic restaurants and fine dining options. Moreover, the health club with indoor temperature-controlled swimming pool. Also includes leisure facilities and an extensive selection of meeting rooms for business travelers. Finally, an indoor shopping arcade. Furthermore, complimentary airport transfers through shuttle service are also available on prior request.
Marriott Hotel Islamabad
First of all, it is one of the top 10 hotels. Islamabad Marriott Hotel is located in the footsteps of the famous Margalla Hills and is within proximity to Rawal Lake, the town center. Moreover, the Hotel is a favorite rendezvous of politicians, diplomats, and businessmen.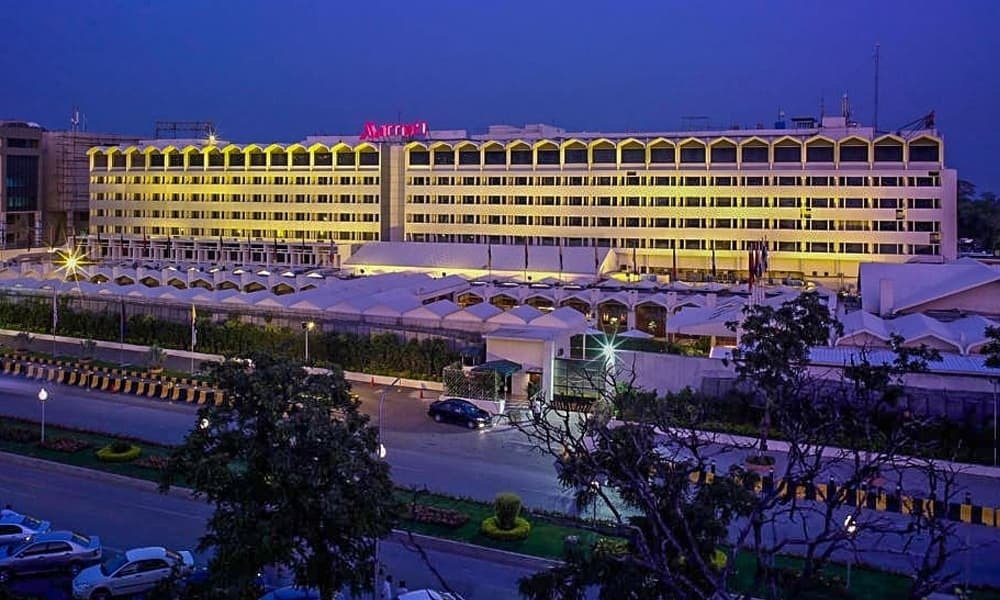 Picture Credits: Marriott Hotel Islamabad
Owing to the perfect location of the hotel, it hardly takes half an hour to commute between the Hotel, the Islamabad International Airport, and the places of interest.
The Residency Hotel – Lahore
Perched in a quiet lane of a central location of Lahore. The Residency Hotel is only twenty-three minutes away from the airport. Also, five minutes away from the main business district of Lahore. Here one can foresee well-earned rest and rejuvenation.
Picture Credits: The Residency Hotel
Being in the very heart of the Business hub, you can feel free to explore every nook and cranny of the cultural depicting heritage of this city falls before returning to an oasis of calm.
Ramada Hotel Multan
Located in the heart of Multan City, our Ramada Multan hotel near the Shrine of Bahauddin Zakariya is just minutes from popular area attractions and major businesses.
Picture Credits: Ramada Hotel
They are centrally located making our hotel the ideal spot for business and leisure travelers alike.
The Nishat Hotel
The Nishat Hotel is an 8-story, state-of-the-art, Parisian-styled building situated in the heart of Gulberg. It is just a stroll away from M.M. Alam Road & Liberty Market.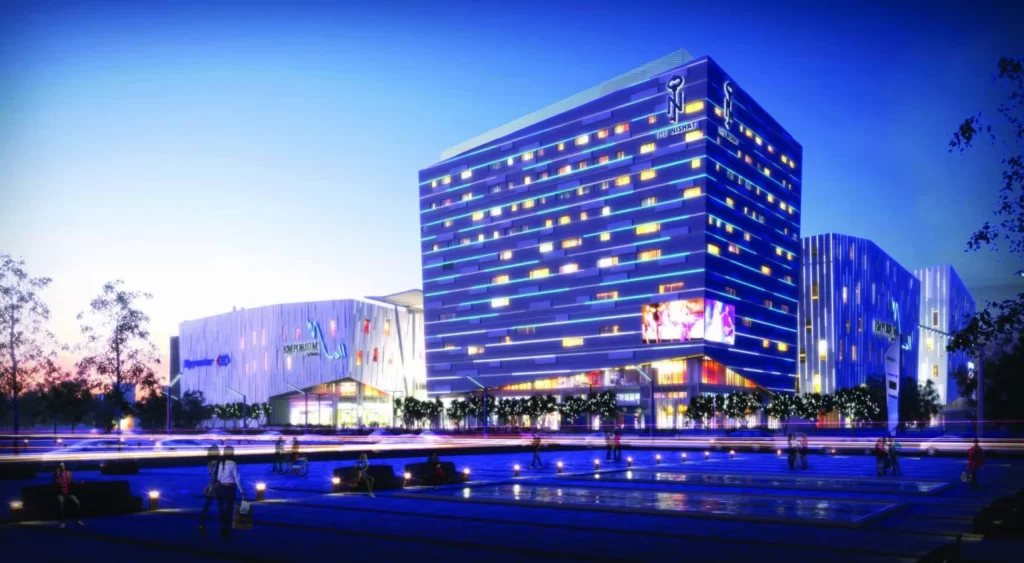 Picture Credits: The Nishat Hotel
It offers luxurious accommodations through its Presidential & Royal Suites, as well as Executive and standard rooms, through to even bigger Annexes depending on the space required.
Latest posts by ZunNurain
(see all)