These areas are being acknowledged all over the world for the lush green valleys, beautiful lakes, mountains with their peaks touching the sky and amazing wildlife. These places are no less than Paradise on Earth and have been a major tourist attraction for decades. Let's have a look at the wildest places that will give you the adventure of a lifetime. Let's wander around:
1. Gorakh Hill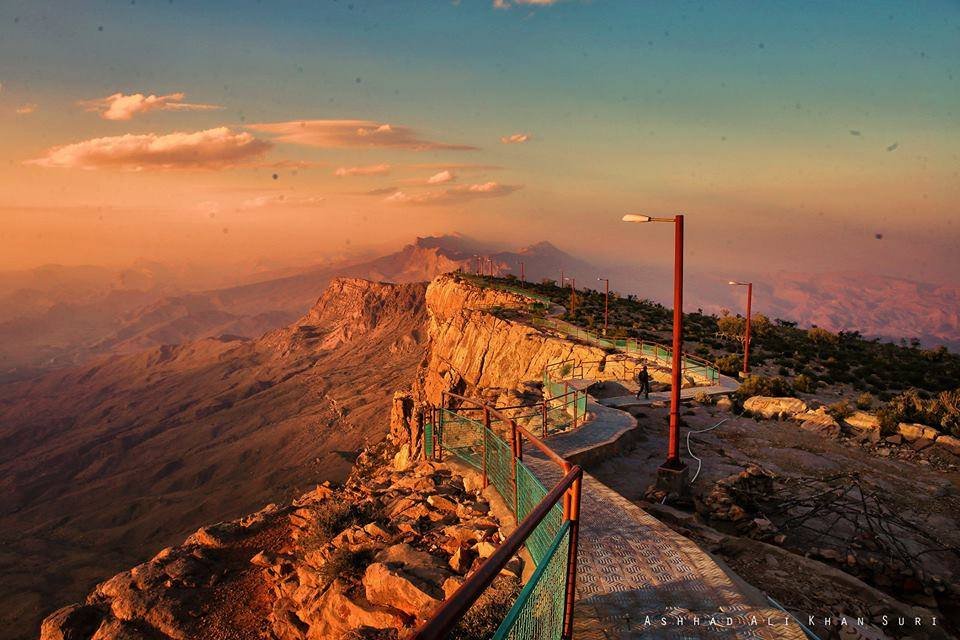 Gorakh Hill is the highest point in the Sindh province of Pakistan which is at a height of 5668 feet. This is a popular tourist attraction for many travelers due to its beautiful surroundings and elevations. Unfortunately, Pakistan's Government hasn't paid any interest in promoting the beautiful area as they lack suitable facilities for the tourists. But many tourists still go to Gorakh Hill to enjoy a feel the flawless beauty.
2. Karachi Beaches
The beaches in Karachi are a source of joy for all those who reside within Sindh's capital. Go along and dip your toes in the cool water and relax on the warm sand surrounding it. The beaches in Karachi are a perfect place for a leisurely stroll in mid-day and at night, you can feel the cool watery breeze on your face. The main attraction of the beach is the beautiful blue shade of water which is so inviting. For those, who are not having an urge to head on down there, can have a short trip on the available boats out there for a closer view.
Fresh seafood is also caught fresh and served in steamy hot platters for all food lovers. For children, there is a fun activity as well. They can take rides on horses and camels and experience the cool breeze around them. Some of the beaches to visit are Cherna Island, Manora Island, Paradise Point, Cape Mount, Hawkes Bay, and Clifton Beach.
3. The Desert of Thar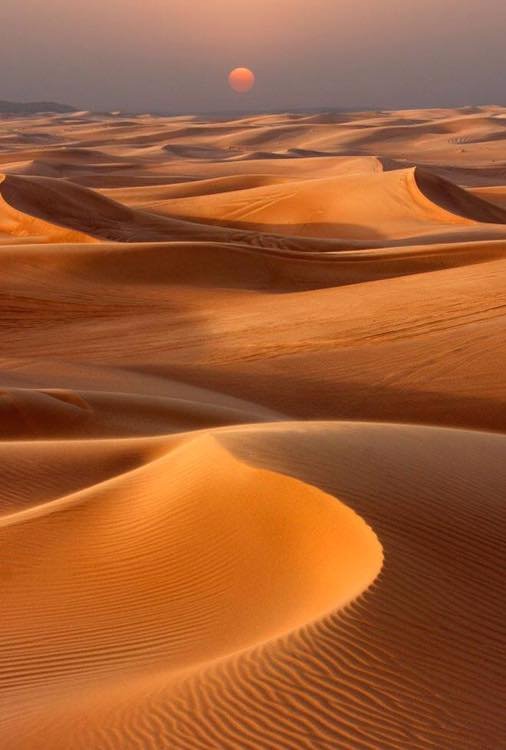 The Thar Desert is a beautiful area of Pakistan which is located in the Sindh district. It is basically a desert that occupies a very large area. The plants and animals found in this region are not found elsewhere in the country. The Thar Desert resembles the Rajasthan desert of India both having high hills of sand. People live in mud huts, forming small villages spread all around the desert area. Due to water deprivation, cactus plants and thorny bushes are the only plant types found there.
4. Neelum Valley
It is an impossible task to explain the beauty and wilderness of Neelam Valley in words. This is a place that needs to be seen and felt to be believed. The valley spans the Azad Kashmir region to a distance of 144km in a bow shape. It lies towards the northeast of Muzaffarabad and is full of outstanding scenic views, with the sounds of Rover Neelum and towering hills in the surroundings. The whole atmosphere has the ability to mesmerize its visitors and you will surely be greatly enchanted once you reach there.
From Islamabad, it takes a total of 6 hours, by car, to approach the main destination. Summers are the best time to visit this place as the weather is perfect and welcoming. However, if some of you wish to travel there in the winter that is not a good idea as it hails heavily and most of the area is closed for tourism because of heavy snowfall. Neelum Valley offers some tremendous places for sightseeing which include Sharda Fort, Kutton, Baboon, Halmet, Karen, Kel, and Jagran. The whole valley will take at least 3 to 4 days for a complete peaceful visit.
5. Hunza Valley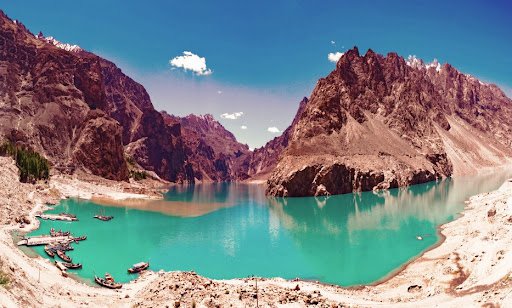 This beautiful, mountainous valley lies in the region of Gilgit-Baltistan. The Hunza Valley is 2500 meters above sea level and is situated in the northwest region of the Hunza River. It is divided into three regions: Upper Hunza, also called as Gojal; Central Hunza; and Lower Hunza. There are many beautiful places to visit in this region such as Hoper Glacier, Nagar Valley, Diran Base Camp, Khunjerab Pass, Rakaposhi Base Camp, Passue, and Gulmit.
6. Kalasha Valley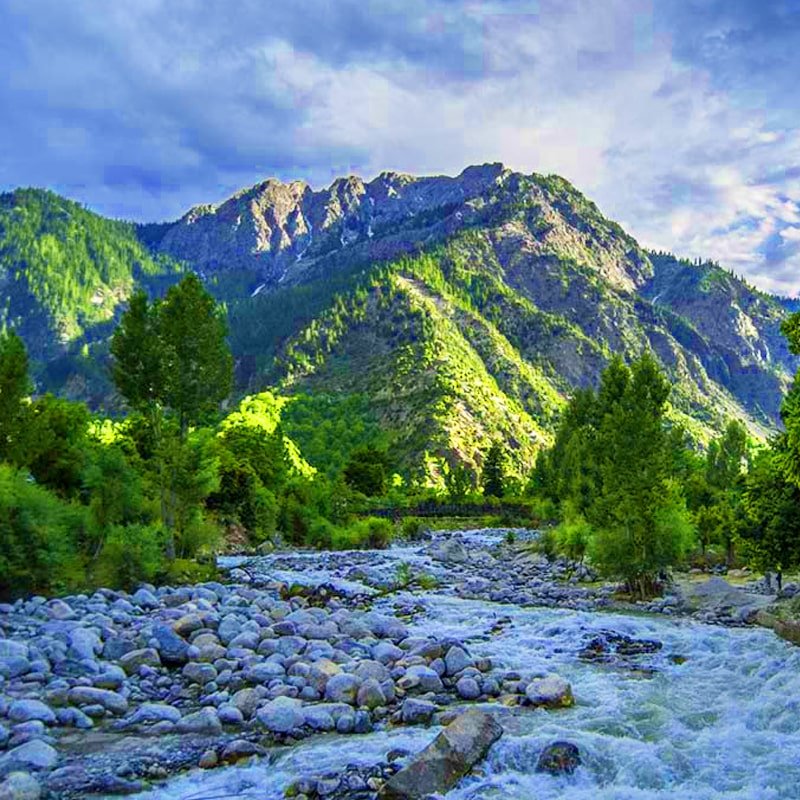 Many travelers plan their entire vacation around visiting China to hike through the mountains and villages made out of bamboo. However, the same views can be seen in the Chitral District of Pakistan which provides similar sights, filled with the serenity of beholding the beautiful wildlife. The whole scene of Kalasha Valley is as breathtaking as the sceneries of old Hollywood movie sets. In short, it is a great source of refreshment and a must to visit.
7. Shogran and Siri-Paye
The village of Shogran lies nestled in the Naran Valley, with all the colors of the rainbow embedded directly into the scenery. The beautiful view doesn't need to be photo-shopped to incorporate all bright blues and lush greens toned into perfection. Mountains of steel grey color are full of bright white cloud puffs over Siri-Paye. The air is filled with the sweet fragrance of flowers that is cannot be found in our polluted cities. Spending a day here is never boring. You can even go horse riding to view the majesty of the valley up close. You go there once and you will never want to come back, the rental huts available for unplanned extended trips are like the cherry on top. Travelers have nothing to worry about!!
8. Sukkur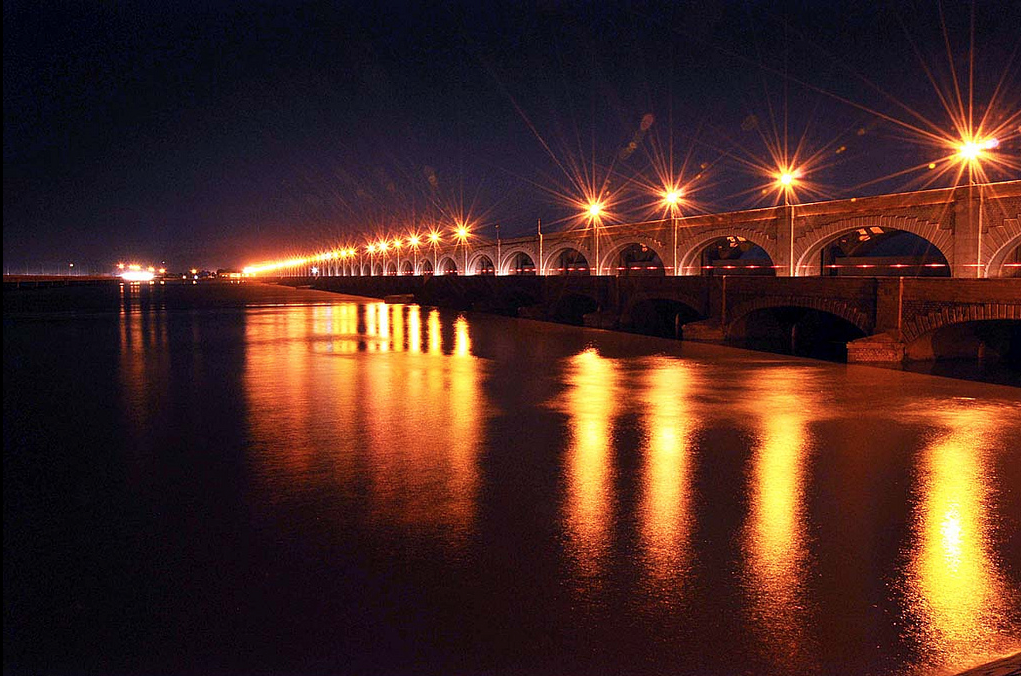 Sukkur is one of the great historical places in Pakistan, catching the interest of many visitors from all around. The place is full of historical tombs and great monuments which create a beautiful aura for all those who. The famous tomb of Mir Masoom lies in the locality of Sukkur known as Masoom Shah Jo Minaro, locally. Moreover, many beautiful mosques are built here which are worth seeing. You can visit the magnificent Sukkur barrage, the Tomb of the Seven Sisters, Sadhu Belo, Arore, and many other historical sites.
9. Rawalakot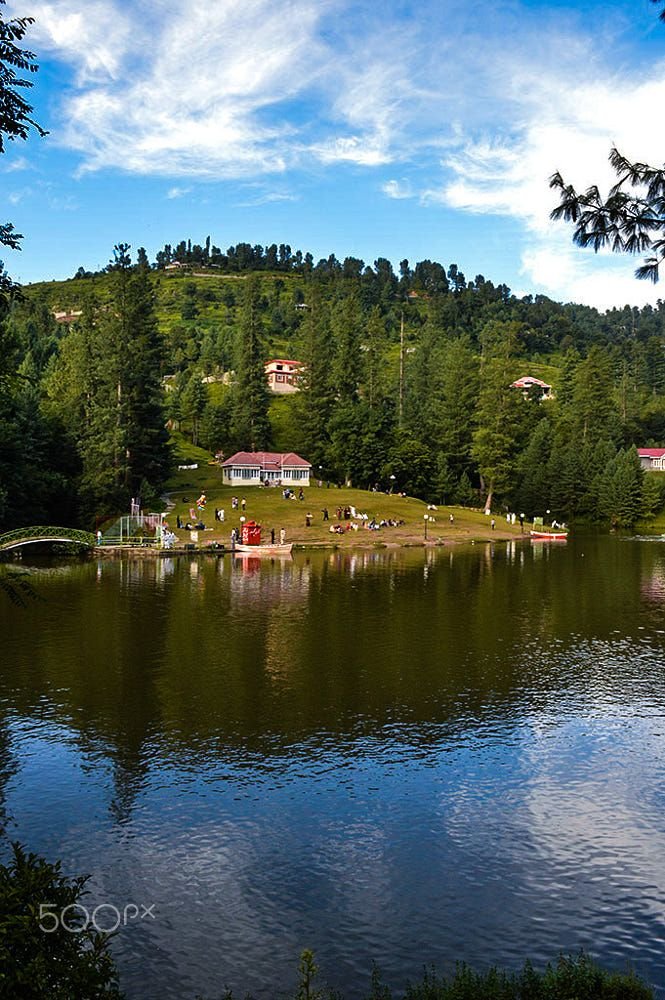 Rawalakot is an amazing place located in the area of Azad Kashmir and an absolutely unmissable locality. Furthermore, the place is just 3-4 hours away from Islamabad. The highlighted places to visit in this area are Banjosa and Toli Pir. Banjosa is popular for its beautiful lake surrounded by a dense forest. Then, comes Toli Pir which offers a fantastic view of the entire valley and provides immense opportunities for activities like trekking, hiking, paragliding and rock climbing.
Travelers can go as wild as they want to. Summers are the best time to visit Rawalakot, from April till September. You can create a memorable tour by packing up all the things needed to have a wholesome barbeque with your friends and family.
10. Shandur Pass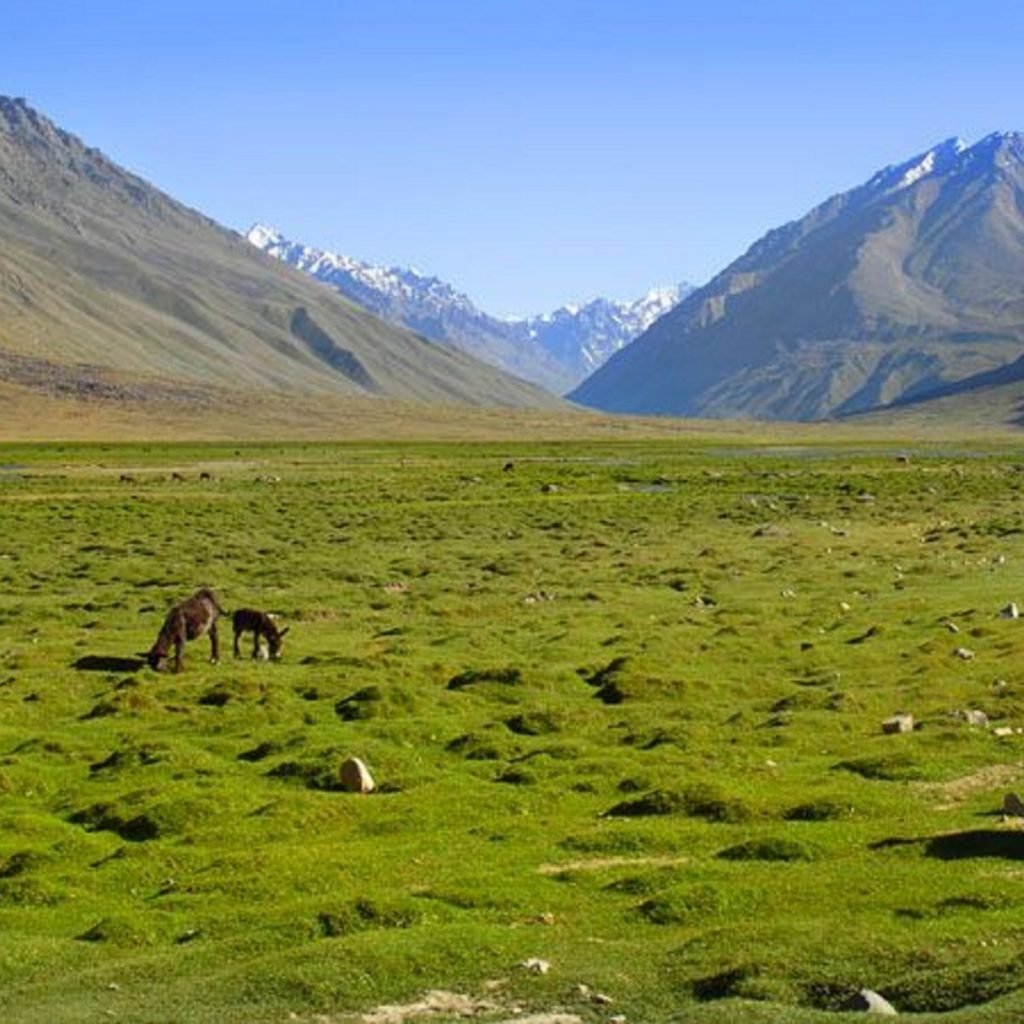 Shandur Pass is a Polo ground located on a very high altitude, the only one of its kind, at a height of 3738 meters above sea level. It lies midway between Chitral and Gilgit. A grand event by the name of the Shandur Polo Festival is arranged each year which attracts tourists from all over the country. This is a great show for all Polo lovers, during the competition contestants play against each other front to the front while riding horses. Coming here in the winter is a wonderful adventure as the slopes are fully covered with snow and the roads are mostly closed due to excessive snowfall. Shandur Pass is not a densely populated area having few signs of life. The polo ground comes at a distance of 168km from Chitral and can be reached through the jeep.
11. Hingol National Park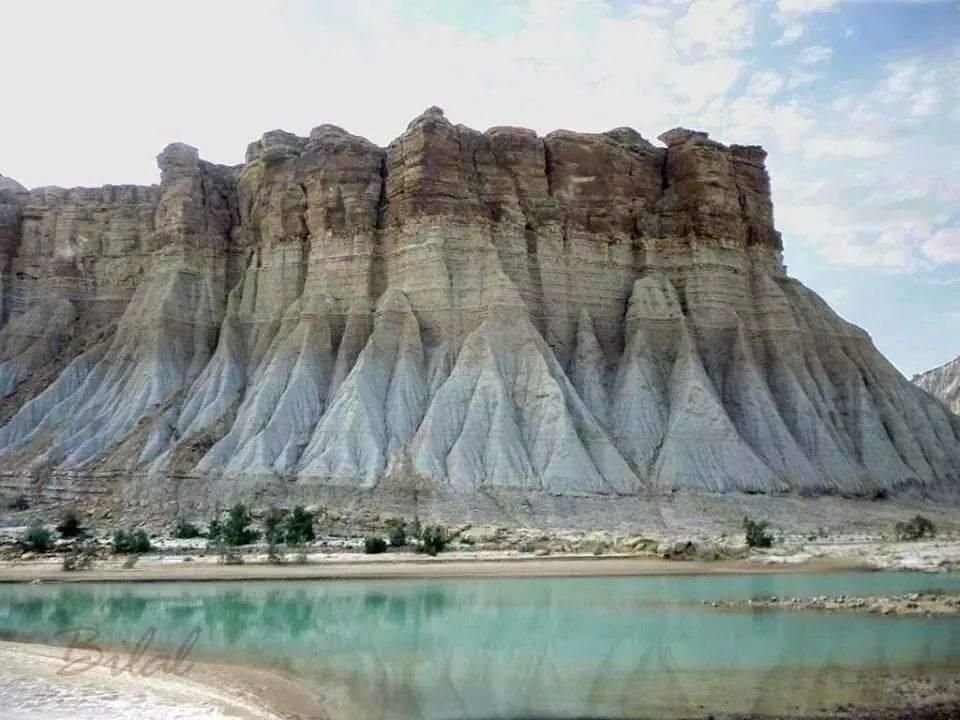 The beautiful Hingol National Park is located in the Makran Coastal region and has the same western terrains as seen in the Wild Western movies. However, there is much more to see in this region like wildlife, a beautiful clear lake, and the Hingol mud volcanoes. This is a true place for adventure lovers complete with epic sceneries.
Latest posts by ZunNurain
(see all)