Category: Travel Hacks, Travel Tips, Travel Buddy. This is a Sponsored Post from SastaTicket.pk
If you're traveling with a budget, you must avail every opportunity you might have to get the best deals at the best prices – Aim to get more for less whenever you can!
The following are five golden ways in which you can enjoy the royal treatment that comes with traveling in business class by having your economy ticket upgraded using these travel hacks. Now, grab a pen and paper and take notes. You can opt-in for one or more of these travel hacks at a time as well.
Travel Hack#1: Travel During Slow Days
If the entire business class is traveling empty, then you have a much better chance of being bumped up. So consciously book your flight on days when you know the business class is likely to travel vacant. Labour Day and Bank Holidays are good choices.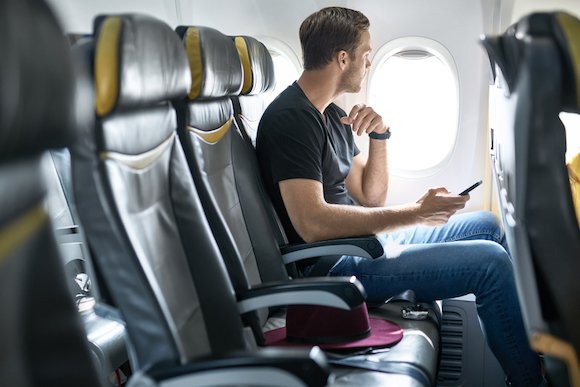 Travel Hacks#2: Be Loyal
If you want to make the list of transferees then, you have to show loyalty towards your chosen airline. Firstly, become a member of their loyalty program. If you're a frequent traveler then, try to stick to that one airline whenever you plan on traveling.
Sharing a history with them will make you one of their most valuable customers and they will put in an extra effort to satisfy you. Thus, boosting your chances of being upgraded upon availability!
Travel Hacks#3: The Early Bird Get's The Worm!
You see, the seats available in business class are likely to be very scarce, probably 2-3 and 5 at maximum. So, if you're aiming to get them at a discounted price, or better yet, get them for free! Then you're going to have to make an effort to avail the offer while it's still there.
Arriving at the airport 3-5 hours before your reporting time is a really good idea. I know that seems really early but if there is a free seat available in business class, then you want to make sure that you're the first person to claim it!
Travel Hacks#4: Tantrums Always Work
If you're a frequent traveler, then you must know that the airport is not always as efficient of a place as it appears to be. Sometimes, seats get overbooked, luggage goes missing, flights get delayed, and sometimes officials have no idea what is going on!
If the airline you are traveling with makes the same mistakes or other more inconvenient ones with you, then don't be so accommodating. Express your urgency and how you absolutely must get on a plane as soon as possible! You might have a meeting with the President, a nuclear bomb might be set off otherwise, or you'll die of a panic attack! Be persuasive!
Travel Hacks#5: Check Your Emails!
Some airlines send emails to their travelers just a few hours before departure and offer them discounted upgrades. To catch these great deals KEEP CHECKING YOUR EMAIL!
These travel hacks have worked for many travelers. If you execute them correctly then you too could be among the lucky few who'll be traveling in business class at the price of economy.
If you liked our travel hacks, please subscribe to our newsletter to never miss another tip for your next travel. We bring you tons of travel hacks, tips, and travel advice to help you in your adventure where ever you are going. If you want to go through all our Travel Hacks, you can Click Here for more articles.
Latest posts by ZunNurain
(see all)